4th of July Celebrations ~ Fort Collins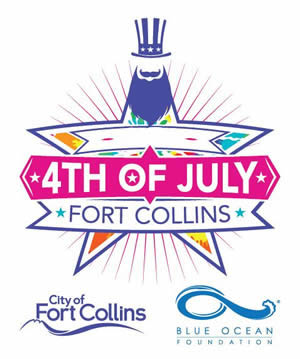 July 4, 2019
Website:
https://www.fcgov.com/july4th/
The City of Fort Collins is excited to announce the lineup of activities for the 2019 4th of July Community Celebration. Independence Day in Fort Collins will include a morning parade, evening musical performances at City Park, and the traditional fireworks display over Sheldon Lake at City Park.
FireKracker 5k
Start your Fourth of July festivities on a scenic, flat and fast course in City Park. All ages and abilities are welcome; you can walk, jog, run or race. Just be sure to include a healthy start to your holiday celebration!
4th of July Parade
The Fort Collins 2019 4th of July celebration begins with a traditional Independence Day parade at 10 a.m. The parade will travel west on Mountain Avenue, beginning at Meldrum Street and ending at Jackson Avenue. Please note that there will be street closures in the area of the parade and parking may be limited in some areas.
Old-Fashioned Fourth of July at the 1879 Avery House
Celebrate an old-fashioned Fourth of July at the 1879 Avery House, 10 a.m. to 2 p.m. at 328 W. Mountain Ave. Admission is free and offers fun for all ages. This event coincides with the City of Fort Collins July 4th Parade, beginning at 10 a.m. that runs west on Mountain Avenue from Meldrum Street in front of the Avery House, finishing at Jackson Avenue near City Park. Celebrants can enjoy the parade and then head to the Avery House lawn to continue the festivities.
Live Music and Fireworks
In the evening, the celebration continues at City Park with live music and fireworks. The Fort Collins Symphony, led by Maestro Wes Kenney, will play from 8:15 p.m. until the fireworks are scheduled to begin around 9:35 p.m. Independence Day concludes with the traditional fireworks display over Sheldon Lake in City Park. The fireworks display is scheduled to begin at 9:35 p.m., depending on wind and weather conditions.
Heart of Summer ~ Fort Collins
July 21, 2019
Time: 5:00 PM - 9:00 PM
Location: Colorado Stock Grain Farm
Website:
fortifiedcollaborations.com
For our Heart of Summer Dinner, we seat 160 hungry fans of farm to table to celebrate the bounty of summer. This year, we are pairing the culinary talent of chef Rhys Edmunds of Jay's Bistro with the flavors of Verboten Brewing. Join us at Colorado Stock Grain Farm for our first farm dinner of the season.
FoCo Fringe Festival ~ Fort Collins
July 25-28, 2019
Location: Multiple Venues
Website:
downtownfortcollins.com
The Fort Collins Fringe Festival is a live, performance-art festival with everything from theatre to magic to dance to film with puppetry to music to circus and fire-breathing!
It's place for local & touring, emerging & established artists to produce their performance art. You never know what you are going to experience at the next FoCo Fringe Festival! Because of the open and non-juried structure of the Fort Collins Fringe, festival goers can expect to see many original works in everything from theater to dance to film to comedy and more. Most pieces are short, one-act pieces so festival-goers can see several performances over the course of an evening at the festival. Pieces are kept technically simple in most cases, which helps keep the festival affordable to audiences. With unique and exciting venues like the Fort Collins Museum of Discovery Otterbox Digital Dome, The Lyric, Wolverine Farm Letterpress & Publick House and Bas Bleu Theatre, it's easy to get involved in the Fort Collins Fringe Festival, either as a performer or as an attendee.
4th of July Festival ~ Loveland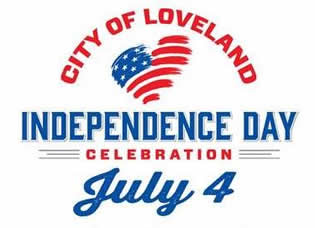 July 4, 2019
Time: 10:00 AM - 10:00 PM
Location: North Lake Park
Website:
visitlovelandco.org
Voted one of the top 22 fireworks shows in the nation by USA Today! Located at the corner of Taft Avenue & 29th Street in northwest Loveland, North Lake Park also offers one of the area's finest outdoor entertainment venues at the Norma & Lynn Hammond Amphitheater. Constructed and dedicated in 1996 by the Loveland Rotary Club, the City of Loveland, and many local philanthropists, this "state of the art" facility offers exceptional acoustics surrounded by grass seating.
For the July 4th festivities, there will be close to 20,000 spectators gathered in this area! Activities include Train Rides, Battle of the Bands, Cornhole Tournament, Children's Bike Parade, Kids Zone, Beer Garden, Live Music & Fireworks!
Cherry Pie Festival ~ Loveland
July 6, 2019
Time: 5:00 PM - 8:00 PM
Location: The Foundry
Website:
visitlovelandco.org
Admission is free. Pie by the slice, ice cream, and drinks available for sale.
This annual event continues to delight. Enjoy delicious cherry pie and tasty ice cream while listening to live music and browsing vendor booths. Children's activities, historical displays, and a cherry pie contest make this an evening to remember.
One Sweet Summer ~ Loveland
Throughout July
Location: The Foundry Plaza
Website:
lovelandpartnership.org
Kids in the Plaza
In partnership with the Rialto Theater Kids' Summer Movie Club and City of Loveland - Parks & Recreation we'll be hosting fun stuff for kids on select Tuesdays in Downtown Loveland!
Between showings of the 10am and 2pm movies, children and parents can come over to the plaza to enjoy playing in the splash pad, listening to kid-friendly tunes, artist activities and more!
The Rialto Summer Movie Club Schedule: July 2 - Finding Dory | July 9 - The Lego Movie | July 16 - Wreck-it-Ralph | July 23 - Monsters, Inc. | July 30 - Incredibles 2
Summer Concert Series
Wednesday is the night to be in Downtown Loveland! Come to the plaza for great music, food and local artists for kids activities. Beer will be poured by our rotating downtown breweries including Rock Coast Brewery, Verboten Brewing, Crow Hop Brewing Co, Loveland Aleworks and Big Thompson Brewery!
The band lineup:
- Wednesday, July 10th: The Wendy Woo Band
- Wednesday, July 17th: Gasoline Lollipops
- Wednesday, July 24th: Bonnie and the Clydes
- Wednesday, July 31st: The Grant Farm
Greeley Stampede! + Parade ~ Greeley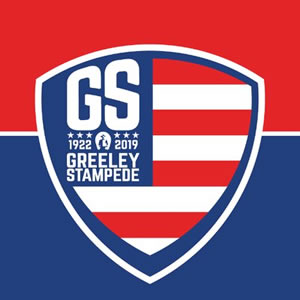 June 26 - July 7, 2019
Location: Island Grove Regional Park
Website:
greeleystampede.org
The Greeley Stampede is Colorado's premier western summer celebration; a Top-25 Professional Rodeo Cowboys Association rodeo; and a recent inductee into the Pro Rodeo Hall of Fame. Furthermore, the backbone of the Greeley Stampede is the rodeo, but it is the concerts that have brought big-name entertainers and big crowds to Greeley.
The Stampede's demolition derby is the largest in Colorado. This annual sell-out, offering non-stop crashes and crunches. It also features a full-size RV division that is the event grand finale and a definite crowd favorite. The Greeley Stampede also includes children's activities, carnival, fireworks, and much more. The 4th of July parade is a traditional event that brings families back year after year.
Independence Day Parade
See the largest 4th of July Parade west of the Mississippi! The Greeley Stampede 4th of July parade is a traditional event that brings families back year after year. The parade showcases over 130 entries and attracts tens of thousands of eager spectators. Floats, bands and equestrian entries from all over Colorado and many surrounding states come together to celebrate our Nation's Independence and Colorado's Western heritage. The parade runs north along 10th Avenue starting amidst the beautiful University of Northern Colorado campus at 19th Street and ending on 5th Street beyond historic Lincoln Park.
The parade kicks off at 9 a.m. sharp on Tuesday, July 4th and will be led by this year's Grand Marshals.
We look forward to seeing you along the route. Curbside seating is first-come-first-served.
Summer Fun Block Party ~ Greeley
July 13, 2019
Time: 1:30 PM - 4:30 PM
Location: East Greeley Neighborhoods; At Balsam Avenue, west of Balsam Field.
Website:
greeleycalendar.com
Join City of Greeley staff, park designers and others, during this summer fun day for the entire family! There will be plenty of entertainment for all, in addition to booths, Food Trucks, music and more. Interpreters in Spanish, Somali, Amharic, Swahili and Oromo will be in attendance. The East Greeley Parks Concepts will be unveiled for three of the four parks.
This three-year project will enhance the East Greeley neighborhoods in years to come. Be part of it!
Arts Picnic ~ Greeley
July 27 - July 28, 2019
Location: Lincoln Park
Website:
greeleystampede.org
Since its beginning in 1979, the Arts Picnic's mission has held steadfast…creating a venue for artists and crafters to sell their handmade wares, showcasing local performers' talents, and offering hands-on arts and musical activities for kids. Because of the Arts Picnic's solid foundation built by dedicated citizens well versed in the importance of a healthy arts community, this much-anticipated summertime festival is still going strong. Arts Picnic has grown from 2,000 visitors its first year to welcoming over 20,000 to the same tree-filled park where it began. It is now a nationally known event accepting over 150 artists' and crafters' applications from all over the United States selling everything from pottery and paintings, soap to sculptures and gourmet food to garden art! Shoppers can grab a cool one in the beer garden or enjoy mouth-watering cuisine from around the world in the food court including French, Greek, Mexican, Middle Eastern and Italian, plus good old American BBQ. Some of the best Colorado talent is featured on two stages throughout the weekend while stilt walkers, balloon twisters, magicians, and a circus troupe roam through the park. Creation Station is perfect for all the mini-Monets and pint-size Picassos where they can let their imaginations run free with make 'n take arts and crafts projects. So mark your calendars for the 41st annual Arts Picnic July 27 and 28 in downtown Lincoln Park. You won't want to miss this wonderful feast of fun for everyone!
4th of July Festivities ~ Windsor-Severance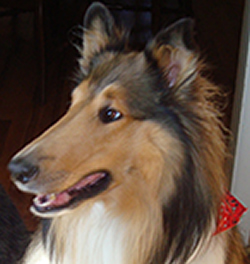 July 4, 2019
Website:
windsorgov.com
4-Legged Run/Walk
Time & Location: 8:00 AM @ Boardwalk Park
This is a fun run around Windsor Lake for you and your four-legged best friend. The race will be one lap around the lake. Participants will receive a T-shirt, and prizes will be given to winners! The cost is $15 if you register by noon on July 3, or $20 the day of. Check-in and day-of registration begin at 7 a.m. at Boardwalk Park, with the race starting at 8 a.m. The north section of Windsor Lake Trail, including the dog swim beach, will be closed immediately following the race for fireworks set up.
4th of July Fireworks Display
Time & Location: Fireworks will launch at approximately 9:10 PM @ Boardwalk Park
Celebrate the 4th of July in Windsor at Boardwalk Park! There will be snack food vendors and a fireworks display. Fireworks will launch at approximately 9:10 p.m. Attendees are invited to bring picnic baskets, lawn chairs, and blankets for convenience and comfort. No tents or structures are allowed.
Summer Concert Series & Movies in the Park ~ Windsor-Severance
Summer Concert Series
Time: 6:30 PM - 8:30 PM
Location: Boardwalk Park
Website:
windsorgov.com
Bring your lawn chair and blankets and lounge at our Thursday night Summer Concert Series. Enjoy live music, food trucks, and a beer garden… FUN for the entire family. Concerts held on Thursdays, June through August, 6:30 - 8:30 p.m. Located in Boardwalk Park, 100 N. 5th Street.
- July 11: Rubber Souls (Beatles Tribute)
- July 18: The Drunken Hearts (Rock and Roll)
- July 25: Stolen Winnebago's (90's Tribute)
Movies in the Park
Time: Dusk
Website:
windsorgov.com
Bring your lawn chair and lounge in one of Windsor's great parks while enjoying a movie with family and friends. Movies will start at dusk and are free unless otherwise noted. Please note movie ratings.
- July 12: How to Train Your Dragon *Family Campout (PG) | Boardwalk Park | Kona Ice & Human Bean
- July 26: Willy Wonka and the Chocolate Factory (G) | Eastman Park | The Waffle Lab & Ba-Nom-a-Nom
Family Campout ~ Windsor-Severance
July 12-13, 2019
Time: 6:00 PM - 7:00 AM
Location: Boardwalk Park
Website:
windsorgov.com
Join us for our Family Camp Out! We'll have a camp fire, How to Train Your Dragon on big screen, fishing, paddle boats, and much more. A camp style dinner of hot dogs and hamburgers will be provided as well as a light breakfast. A special treat will be served courtesy of Boardwalk Park Museum The museum will also be open during the event. Be sure to bring your own camping gear. $10 per person. Register at http://bit.ly/31cH4D9 or call 970-674-3500. No pets allowed.
Tarzan ~ Johnstown-Milliken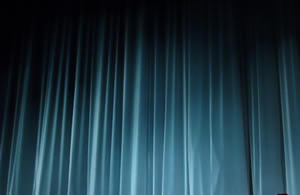 June 6-August 25, 2019
Website:
coloradocandlelight.com
Based on Disney's smash-hit, animated film, Tarzan® swings into the Candlelight marking its Northern Colorado stage debut. Familiar to families over several generations, Tarzan® tells the story of an infant boy orphaned in a shipwreck on the shores of west Africa. The child is taken in and raised by a tribe of gorillas. He becomes a man, thriving in this primitive environment, until the arrival of a hunting expedition and his realization of the world beyond his jungle home. Tarzan® features Grammy and Oscar winning music by pop icon Phil Collins and is great for audiences of all ages.
Competitive Indoor Drone Racing ~ Johnstown-Milliken
July 8 & 22, 2019
Time: 6:30 PM - 8:00 PM
Location: Black Sheep Eatery + Market
Website:
facebook.com
Indoor Drone Racing is coming to Black Sheep! Beginning Monday March 11th, we will be partnering with FoCo FPV to host competitive indoor drone races on the 2nd and 4th Monday of every month. Come to compete or just enjoy the experience!!
Mile High Lobster Shack ~ Johnstown-Milliken
July 13, 2019
Time: 5:00 PM - 8:00 PM
Location: Black Sheep Eatery + Market
Website:
facebook.com
Mile High Lobster Shack is bringing their AMAZING lobster rolls back to Black Sheep on July 13th!! To make the night even more awesome, for one night, we will be making SANGRIA!!
4th of July Festivities ~ Estes Park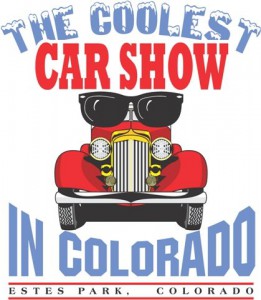 July 4, 2019
Coolest Car Show in Colorado
Time: 9:30 AM to 3:30 PM
Location: Estes Park Events Complex
Website:
visitestespark.com
The Fourth of July in Estes Park is the dazzling backdrop to shiny chrome, tail fins, polished fenders, and Americana-themed nostalgia. The 21st annual Coolest Car Show in Colorado features row up on row of automobiles--from classics to today's state-of-the art electric vehicles. The event features fun for the whole family, including a kids' activities area, as well as food and beverages to enjoy lunch inside or out. All proceeds benefit the Estes Park Museum Friends & Foundation.
The Big Bang: Concert & Fireworks!
Time: 6:00 PM
Location: Estes Park Events Complex
Website:
visitestespark.com
An Estes Park tradition! A perfect venue to watch the fireworks over lake Estes. This year we are excited to have our headliner as the nationally famous and award-winning FACE Vocal Band! Enjoy the music and fireworks from the covered grandstands along with great food, craft beer/wine and free parking-- all in one location! Music goes until the fireworks start. Gates at 5:00PM, Music starts at 6:00 PM.
Rooftop Rodeo & Parade ~ Estes Park
July 8-13, 2019
Location: Stanley Fairgrounds
Website:
visitestespark.com
There's non-stop, rip-roarin' cowboy action in store for rodeo fans at Estes Park's annual Rooftop Rodeo, a PRCA sanctioned event. It has been recognized as the best small rodeo in the nation, along with being named the top medium-sized rodeo in the Midwest, and the #1 summer rodeo in Colorado by Real American Cowboy Magazine. Nightly professional rodeo performances, with world-class stock from PRCA Hall of Fame stock contractor Cervi Championship Rodeo, combine with Mutton Bustin' competition for the kids, and a parade through downtown Estes Park annual affair.
The Rooftop Rodeo Parade will be held on July 9th @ 10:30 AM. The parade traditionally features hundreds of horses, marching units, hitches, cowboys and cowgirls, floats, and antique cars. The procession makes its way from the west to east along downtown's Elkhorn Avenue before veering south on Highway 36 & CO 7 toward the Estes Park Events Complex.
Colorado Hot Springs ~ Fun Year Round!